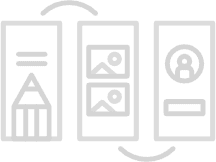 Reach SEO builds the foundation and strategy to get found online.
Reach SEO is a month to month addon with several 'pathways' to help you get ahead on Google.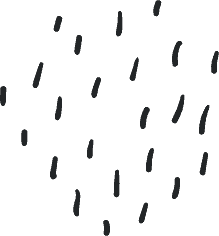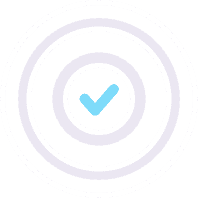 SEO has a few moving parts. And you may not need them all.
We approach SEO in a 'modular' way, helping you choose the right pathway(s) to fit your budget and most immediate needs. 
01
On Page Pathway
On-page SEO is usually the first course of action. Most of this is done during our build out phase is we built your site.
Conversion Rate Optimization
Copy Optimization
Technical Improvements
Meta & Schema Data
02
Content Pathway
We'll write new content for your website that will hit the most promisimng keywords your ideal customer is searching for.
Three 800 – 900 word articles
Content plan with SEO Focus
Posting & scheduling done by us
SEO Dashboard tracking
03
Link Building Pathway
Backlinks are like referals. We'll help you get some clout by creating a network of links to your site that share their authority with you.
5-10 Backlinks per month
Genuine Backlink Outreach
Build Domain Authority
No blackhat, low value crap
How Reach SEO Works
Most agencies make you feel like SEO is some mysterious formula that you can't understand. But it's not.  Stop wondering if your SEO is "working"— Each month you'll get a detailed snapshot of your progress & deliverables.
Step 01
Onboarding + Analysis
During your first month we'll take a look under the hood of you website and perform a full SEO, security, & maintenance audit to give your site a clean bill of health. Painless for clients on a Reach system!
Step 02
Pick a Pathway
After onboarding is complete, we'll chat to discuss which path(s) fit your needs and develop a comprehensive plan to begin work. You can choose one, two, or all three paths.
Step 03
Quarterly Tweaks
Three months is a good progress benchmark to evaluate. Every three months will talk to discuss the progress of your SEO campaign and any pathways adjustments we need to make.
How much does Reach Search Engine Optimization cost?
Straight forward pricing is what we're about. Our modular approach lets get the one pathway that provides the most benefit, or stack all three for maximum impact! 
One Pathway
$500 Monthly
Choose the best pathway for your business with the option to shift to another after three months.
Two Pathways
$950 Monthly
Choose any two pathways. After three months we can adjust these pathways or mix it up with the third.
Three Pathways
$1400 Monthly
Stack all three pathways to maximize the impact on your website's search engine performance.
Learn more about the nitty gritty

details

of Reach SEO.
I'm glad you're interested in Reach Search Engine Optimization (SEO)!
Search engine optimization isn't just one big hairy monster. It's nuanced and has a few moving parts. That means what one website needs, another might not really need (at least not to the same degree).
So, we have taken those moving parts and grouped them together into three different pathways. This is one of the aspects of Reach SEO that makes it easier to understand.
- On-Page SEO
- Content Creation
- Link Building
Each pathway is made up of several SEO strategies and techniques that when grouped together greatly affect your website's ranking.
On-Page SEO Pathway
On-page SEO is the best starting point for sites that we didn't build or create content for. That's because when we build your site or write all your content (like in our Build and Grow systems) most of the on-page stuff is done as a part of our build out.
Still, this is the best starting point for most businesses we work with and a great 'first quarter' investment into your SEO.
With this pathway we take a look under the hood into all the nerd stuff that Google sees when it 'reads' your site; content, structure, meta data, schema, images and more. This gives us a clear picture of your website so we can optimize what is in place so that it performs better on search engines.
One leadership principle I love is that "ripples make waves" And it applies to SEO as well. You'd be surprised how little tweaks on your site (little to you and me anyway) can translate to boosts in ranking, especially when dozens of tweaks are compounded together over three months.
Each month we create a hitlist of technical and optimization needs and go to work to make sure your site is performing like a well oiled SEO machine.
Content Creation Pathway
Content Creation is great for websites that aren't content heavy and provide relevant information to your ideal customer, helping increase the chances they'll work with you.
While just about any written content is better than not having any, optimized content is (obviously) much better.
For the content pathway we will identify keywords and phrases that are being Googled by your ideal customers. Once we've identified those phrases we'll analyze things like search volume, ranking difficulty and so on to help create content that is optimized for those specific phrases and keywords.
Every month we will create up to 2500 words of copy, complete with meta and optimized images. This could be a long post or we could split it into several smaller posts. Most of this depends on the unique position and needs of your business and audience.
Link Building Pathway
Link Building is different than the other two pathways for one huge reason. We don't work on your website directly, instead we get other websites to create a sort of 'referral' to your website by linking to you.
Websites have a statistic attached to them called Domain Authority. Search engines assign this level and use it to help rank sites. Platforms like Youtube have ridiculously high domain authority because they have a ton of traffic and well known. A new, smaller website with a more local audience has to work to build authority.
Higher domain authority basically means Google thinks you're probably more important than other, similar sites. In short, the higher your domain authority the higher you're able to rank.
The primary way to get some clout on the interwebs (I love that word!) is by having more authoritative websites link back to yours. It's not just a referral, it's a meaningful referral. Referrals can come from anyone, but I'm more likely to take a referral from a doctor (high authority) than my crazy aunt Karen (low authority). It's something that Google and I have in common.
Onboarding & Analysis
It doesn't matter which path your choose. The first step is always the same: Onboarding and analysis. This analysis is a flat $350 fee. We can roll this fee into your month to month billing or you an choose to pay the $350 at one time.
Please note for our Grow System that we:
Include On page SEO pathway (you can change it after the first quarter).
Waive the Onboarding and Analysis fee.
Please note for our Build System that we:
Give a 20% discount to your first pathway
Waive the Onboaring and Analysis fee.
During the first month we look at EVERYTHING on your website. This gives us a baseline for your current performance, helps establish SEO goals and gives us actionable items to optimize your website from the beginning. Even if your website is built with us, this has to be done up front because a lot of our decisions down the line, as well as our benchmarking for success, is done based off of this initial assessment.
You only have to do the first month's onboarding & analysis one time ever.
–
One pathway is $500/mo. But you can stack multiple pathways and take advantage of discounts for every subsequent path (2 paths is $850/mo and 3 paths are $1,200).
There is no long-term contract. All we ask is that you try to commit to a single pathway for at least 3 months so that we can start to demonstrate measurable results for you before moving on to a different technique. SEO, despite what the "guru" article tried to sell you on, is not a magic overnight pill. It's measured in months, not hours or days.
SEO is nuanced, but it's not nebulus. We try to take the guesswork out of how well you're ranking with a monthly, detailed report of what's been done on your site plus the progress of your rank on search engines. Our reports give you a detailed snapshot of exactly how effective any given campaign is.
–
Fingers crossed this answers your questions. If not, I'd love to help with any lingering concerns you may have.
Andrew Peters + Sophie
President, The Reach Co.
Got questions about SEO?
Drop us a message and we'll get back in touch!