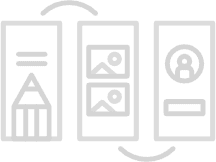 The Unstuck Group
The Unstuck Group is the nation's leading church consulting agency. They came to us to create a website that made customer decisions and pathways easier to make, design an engaging user experience, and streamline the differentiation between their consulting options and their monthly membership subscription for courses, resources and tools for church leaders.
So, here's how we

helped.
Our favorite part? Honestly, the buttons and icons for each area. 🙂 We also loved the simple navigation experience we were able to create that highlights consulting options, learning hub benefits and blogs (articles, podcast episodes, and research) that are read by nearly 100k people a month.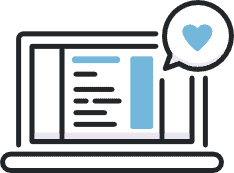 Custom Website
Our goal for this project was to take a two complex and 'full' websites, condense them into one, and make finding exactly what you need a breeze. It was a doozy! 7 consulting options, 5 learning hub benefits, ecommerce with subscriptions/memberships, CRM integration and over 1600 blog posts.
Focused SEO
The Unstuck Group already dominates 'church consulting,' so our SEO strategy revolved around finding missed opportunities and tangential audiences that might need consulting for a subset of their offerings. For example, they offer several types of consulting, many of which people don't realize there are consulting options for.
Ads + Funnels
Unstuck has top notch consulting experts, so after keyword research we created several ad campaigns around high volume keywords to continually build their audience and potential lead sources via PDF landing pages and email nurture campaigns.
65%
Increase in Start Form conversions.
29:1
ROI on Google ads generating over 100k in consulting deals.
77%
Growth in monthly Learning Hub subscription in 9 months.
There's a difference between a designer and a digital consultant. If you are looking for strategy over just "looks" talk to The Reach Co.
Jason Westbrook
The Mission Group